Content Management
Enable your website to keep it fresh and up-to-date
Speed of implementing digital content of any website is important for most online businesses. Businesses today are under pressure to "do more with less" and yet still provide meaningful information to customers.
The ability to quickly publish important news and content is expected so any system has to accommodate this. A good CMS will have to be set up to make creating and publishing content a quick process.
We deliver effective enterprise CMS solutions that provide increased flexibility and consistency, improved customer service, and time and money savings.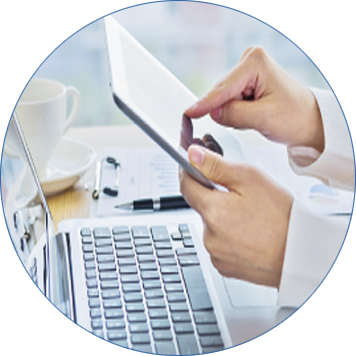 ---
Our
Approach
We focus on solving business problems using best search and content management systems. Our content management can help you to accelerate a plan of action focused on using our existing resources in achieving quick setup, return on investment, substantial results and meeting your goals.
We help you dramatically reduce costs and increase productivity by streamlining content-related production and processes, and we integrate systems to facilitate the creation of new content and provide easy access to and retrieval of existing digital assets from other enterprise tools such as ERP document management software, CRM or legacy applications.
---
Lifecycle solution to setup CMS
We initiate by capturing requirements from different business groups and external resource so that the information design is scalable to accommodate the next level of changes to the portal.
Our in-house digital experts can be engaged to help ensure the solution designs are impulsive and convincing.
We then prepare a plan together for migration of existing content to new CMS and facilitate the development of governance guidelines and related change management needs. We'll ensure compliance to design and regulatory standards and enable non-technical users to publish and manage content without IT support.
Our goal is to give you full life cycle management of content from creation to expiration and a central repository for web content with a common information architecture.
---
Our CMS expertise is not limited to